We propose solutions to companies that need to transfer their IT infrastructure. Thanks to our 40 years of experience in company moves, we offer to manage the move of our clients' IT infrastructure with our in-house IT specialists.
We execute the disconnection of the PCs as well as the packing of screens, keyboards, mouse and computer towers in hard plastic cases at the loading address. We also take care of the connection and re-cabling at the unloading address. In addition, to make sure everything is functioning properly, we will carry out visual controls such as:
Checking out if the computer turns on properly
Visual control of mouse, keyboard and screens performance
Printing tests to a printer of the network from each PCs
Once all these tests are executed and validated with your IT manager, the PCs will be operational for the first day of the staff in their new office.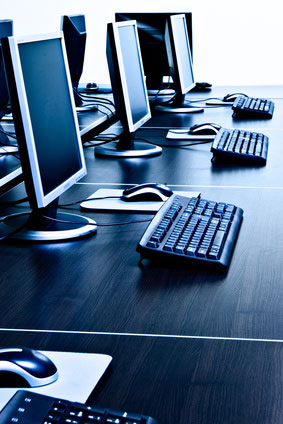 In case you need help transferring your firm's servers, we execute a partnership with a specialized company which will ensure the safety of your data (and the transfer of it) in best conditions. With our partners we propose the following services:
Meeting in order to agree on the transfer protocol and plan the transfer of your server
Handling and conditioning of the servers in padded, sealed and antistatic crates.
Transport in a secured vehicle (equipped with a GPS ship and sealed)
Setting up the servers in IT racks
Feel free to contact us for requesting a proposition free of charge and without obligation. We will be glad to provide you with an offer.