Storage into containers : A safe for your valuables
If you wish to store furniture while renovating your home or while waiting to move in someplace else, Balestrafic can propose you a storage base facility in Geneva.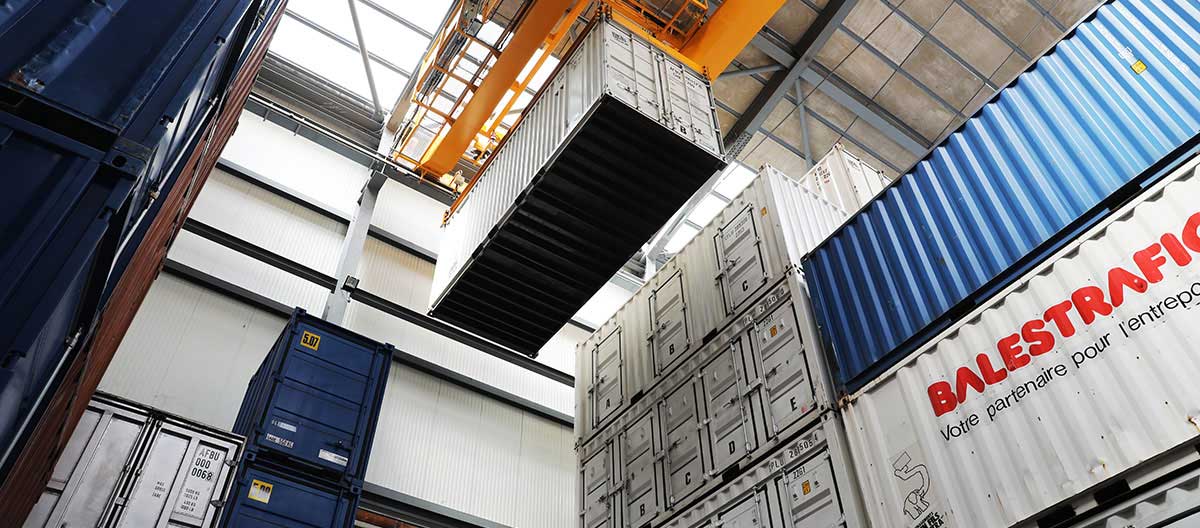 We also offer flexible storage solutions for small volumes, such as extra objects piling up in your basement.
If your company doesn't have any more space to keep archives or merchandise we can also propose solutions in archiving and stock management. Our storage facility is made of steel maritime containers meeting the last ISO9001 regulations and stored in a secured warehouse. Storage into steel containers offers many advantages such as a perfect hydrometry for long-time furniture storage as well as an excellent protection against dust.
We also provide free space in Geneva to allow storage of merchandise that wouldn't fit into steel containers.
Balestrafic it's also a storage service:
Three warehouses and more than 1000 containers meeting the ISO standards


An electronic alarm and video surveillance keep your belongings are safe!


No Dust, No Humidity, No Insects


You can sleep peacefully, Balestrafic protects you stored to its warehouses.